The 5 Most Fashionable Sunglasses For the 2013 summer season
So here we are, just about to cross into summer 2013 and we find ourselves making our next fashionable sunglasses seasonal list. This summer, some of the hottest sunglasses are hitting the market, and only the most fashionable of people will be rocking them. Led by powerful brand names, these 5 pairs are definitely staged to make a big hit. So lets jump right into the list.
(these are not in any specific order)
The Ray Ban LiteForce Wayfarer Tech –
The Ray Ban Liteforce is by far my favorite new pair of sunglasses on the market. It's a simple wayfarer style, most closely resembling the 2132's, but adds a distinct flair. Made with high intensity thermoplastic, the liteforce's are extremely lightweight, flexible, and still durable. With all the bells and whistles of a classic pair of wayfarer's, these glasses combine sporty and class. In my opinion they make a very good competitor to the Oakley Frogskin, which was the only pair on the market like it at the time.
The Oakley Two Face –
The Oakley two face is one of two new models they released for the 2013 summer season. (the other is style switch). This pair of sunglasses uses Oakley's signature "O matter", combined with aluminum supports creates one of the most durable and lightweight pair of sunglasses there is. Perfect for golfing, driving, or pretty much any sport you could think of, these sunglasses were definitely designed for the active person in mind.
The Dolce and Gabbana DG4164P –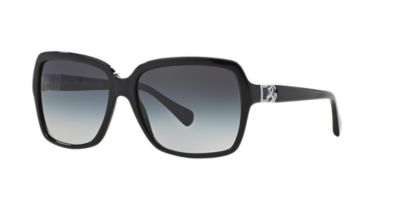 The Dolce and Gabbana DG4164P has just been released by DG, and is one of the hottest items of the season. With the chrome "D&G" logo etched into the side of the glasses these show your classy side, while also showing off your status and fashion sense. Following the trend this year, these glasses are made with extremely durable material that is also lightweight and sturdy.
The Carrera 80 –
The Carrera 80 is definitely one of the more interesting sunglasses of the 2013 season. Carrera takes a John Lenin type frame and fuses it with an aviator to create this hypbrid. With a distinguishable bridge in the middle that holds the glasses together, there's also another bridge at the top that cements in the style.
Ray Ban 3025 Aviator /w Flash Lenses –
 The Ray Ban 3025 with flash lenses is definitely the hottest pair of aviators on the market right now. Taking the classic aviator frames, and matching them with lenses that reflect  light in a cool, responsive manner. They come in a variety of colors and with different earpiece options, these are a no brainer.